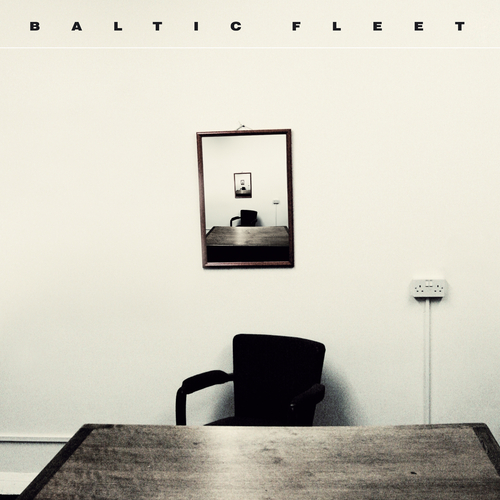 Baltic Fleet
Available Formats
Tracks
Price
Buy
CD Album
13 tracks

£

9.99

Download Album (

WAV

)
13 tracks

£

7.99

Download Album (

MP3

)
13 tracks

£

6.99

Download individual tracks
From £0.79
Description
Baltic Fleet - Baltic Fleet
The Debut Album on CD, MP3 & WAV
-
Free MP3 Download with CD
*
*Download will be available as soon your as order has been processed by us
Whilst on a World Tour playing keyboards for Echo and the Bunnymen Paul Fleming began to write what would come to be his self-titled debut album. With a laptop and any instruments that were to hand he would capture, in music, what inspired him in each city around the world; from Texas to Barcelona to Berlin to Copenhagen to Reykjavik and back to the UK in Brighton. In hotel rooms, tour buses, planes, at the end of radio sessions and sound-checks, every opportunity was taken to record.
The album was picked for inclusion in the monthly Rough Trade Record Club, and Rough Trade placed it at No.29 in their Top 50 Albums of 2008 (Rough Trade East store manager Spencer made it his 2nd favourite album of 2008).
Reviews
A ROUGH TRADE TOP 50 ALBUM OF 2008 (NO. 29)
ROUGH TRADE ALBUM CLUB MAY 2008
PICCADILLY RECORDS TOP 100 ALBUMS OF 2008
THE ORGAN TOP ALBUMS OF 2008
"Bunnyman has fun on the Autobahn - Sombre, Sigur Ros-like-post-rock, fuzzy bass grooves [and] energising Neu!-style motorik"
Uncut
"A faultless piece of instumental music that captures the spirit of Eno, NEU! all the way through to modern post rock and chamber music"
Rough Trade
"Skin pricklingly authentic"
Clash
Tracklisting
CD Album (BU041CD)
Baltic Fleet

- Baltic Intro

Baltic Fleet

- Black Lounge

Baltic Fleet

- 3 Dollar Dress

Baltic Fleet

- Castellon Theme

Baltic Fleet

- 48 Hour Drive (Boston)

Baltic Fleet

- Reykjavik Promise

Baltic Fleet

- Pebble Shore

Baltic Fleet

- Double Door

Baltic Fleet

- Red Skies and Factories

Baltic Fleet

- Hammer Blow

Baltic Fleet

- Berlin 8mm Deep

Baltic Fleet

- To Chicago

Baltic Fleet

- The Design
Download Album (BU041DD)